About Us
◯ Starting from Malaysia, I also think about Japan...
I was born and raised in South Africa, and I have admired and respected the name of that country since I was a child.
Having spent my youth in South Africa, I joined an airline company after serving in the Navy, and after working in Paris, I received a letter of appointment to Taiwan and moved to Taipei.

I moved to Asia for the first time in my life, and was then headhunted by a Danish company and transferred to Singapore. Through this series of events, I learned anew that Japan was respected as a "special country" throughout Asia, and my admiration and interest in Japan grew even deeper.

It was in Singapore that I had a fateful encounter with Jun Chee, an industrial designer and co-founder of Junno Design from Malaysia, and we hit it off immediately.
At thetime , our topic of conversation was the rapid destruction and decline of Malaysia's tropical rainforests, which everyone in Southeast Asia knows are among the largest in the world and boast a biodiversity found nowhere else.
Sadly, orangutans have nowhere to live in Malaysia and are in danger of extinction, yet illegal logging and wild fires continue unabated.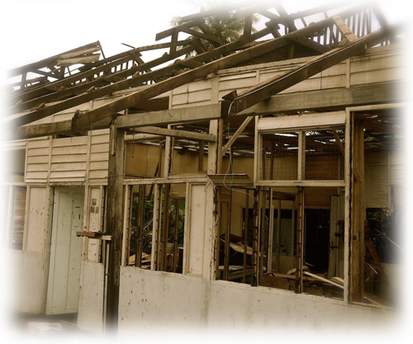 and wondered what we could do to help.
So we came up with a small solution
: "Why don't we process the scrap wood from abandoned houses as reclaimed wood and make highly functional and well-designed kitchenware and furniture? If we can make beautiful, practical furniture that everyone will think is brand new, we can make use of the waste wood and stop the deforestation of the rainforest. We moved to Malaysia and decided to start our own business. In our view, "design" does not mean mere appearance, coloring, or functionality, but rather it refers to the form of communication that is a "conversation between the maker and the user" or a "dialogue between nature and mankind", and the interface that most naturally expresses this way of being. It is the interface that expresses the most natural way of communication, that is, the "surface of contact" and the "way of meeting". By breathing life back into discarded high-grade wood through design and delivering products that create everyday life scenes where customers can feel the warmth, gentleness, and joy of wood, we hope to provide the joy of owning and using good things and the happiness of being surrounded by nature.
After establishment Junno Design's cutting boards made from reclaimed Malaysian wood have been well received in the US and Europe for their design and practicality, and have been highly praised on Amazon.com and at exhibitions in the US and Europe. Thanks to this, we have been able to meet customers around the world who share our message of enjoying life while protecting nature.
Fat
2017 Move to Fukuoka, Japan

However, as we were satisfied with our business, or rather, because we were satisfied with our business, the existence of "JAPAN" has become an object of interest again over time. Japan boasts the world's highest level of technology and quality in manufacturing, and in particular, has a unique tradition and long history in wood culture and craftsmanship. Japan may seem to be the most westernized country in Asia, but in fact it maintains a unique culture that is different from any other country in Asia and gives off a sense of isolation. We thought so, and after three trips to Japan, we chose Fukuoka in Kyushu as the best place to make a new start in Japan.
Fat

2021 - Expansion into the Republic of Korea
The well-developed e-commerce market in the Republic of Korea will be a major concern for the company in 2021. The Republic of Korea is very close to Fukuoka and is also a country that knows the true value of wooden products. We will open a branch of JUNNO DESIGN in Korea in January 2021 and start selling WOOD FOOD products in Korea in May 2021. Co-founder Junn Chee has been appointed as the representative of the company in Korea and will work in the capital Seoul to promote the WOOD FOOD brand in Korea. For customers in Korea, please visit our Korea store here www.woodfood.kr